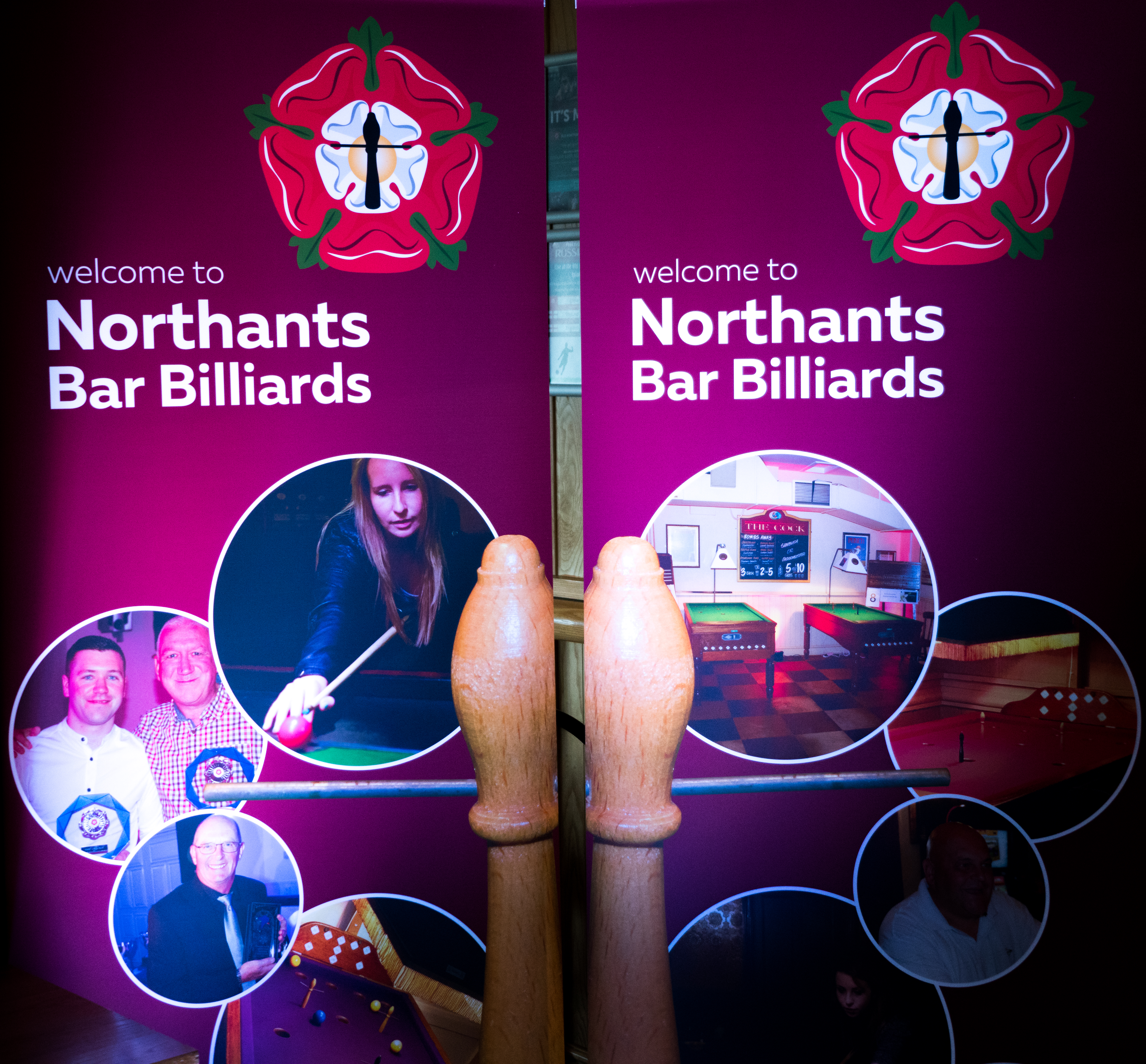 The Northants Bar Billiards League offers every player and team many opportunities to compete. There are a range of competitions to suit every player and all are encouraged to enter our competitions.
Our league depends on your participation and so it would be fantastic to see plenty of registrations to this year's competitions. Some competitions have qualifying criteria so do check your eligibility carefully and complete the form below.
Why not check out each competition below for the latest draws as well as the past winners.
Team Competitions
Pairs Competitions
Fen Regis Trophies Blind Pairs
Individual Competitions
Chronicle & Echo Individual Knockout
Stephen Curtis 2nd Division Individual Knockout