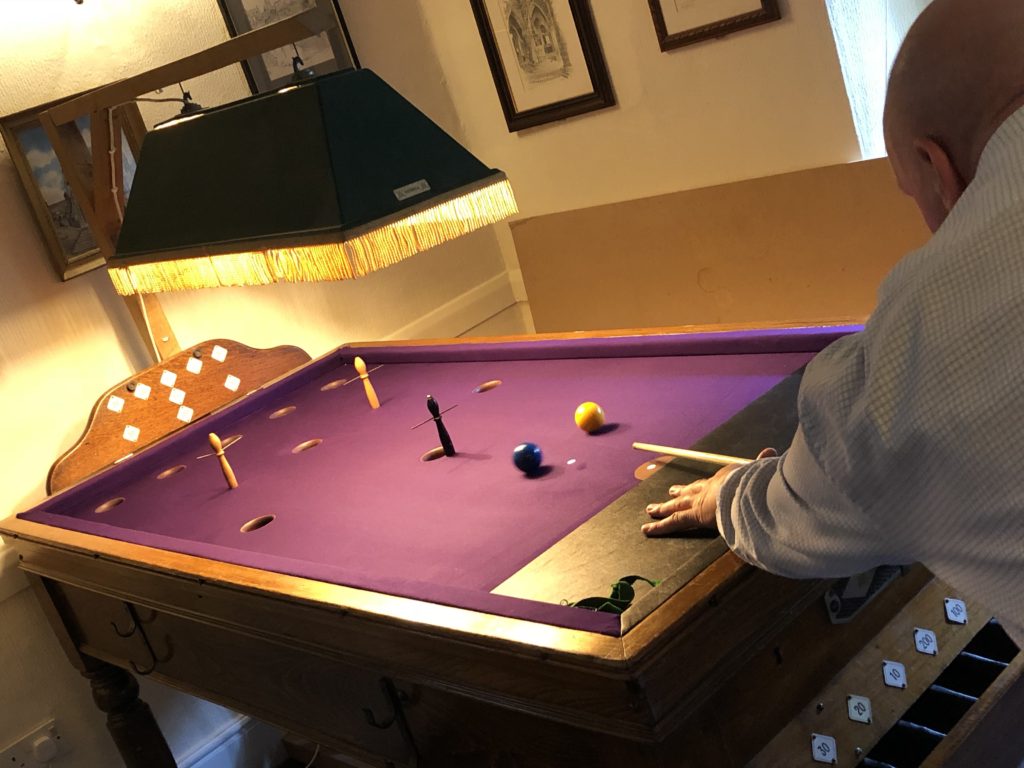 ---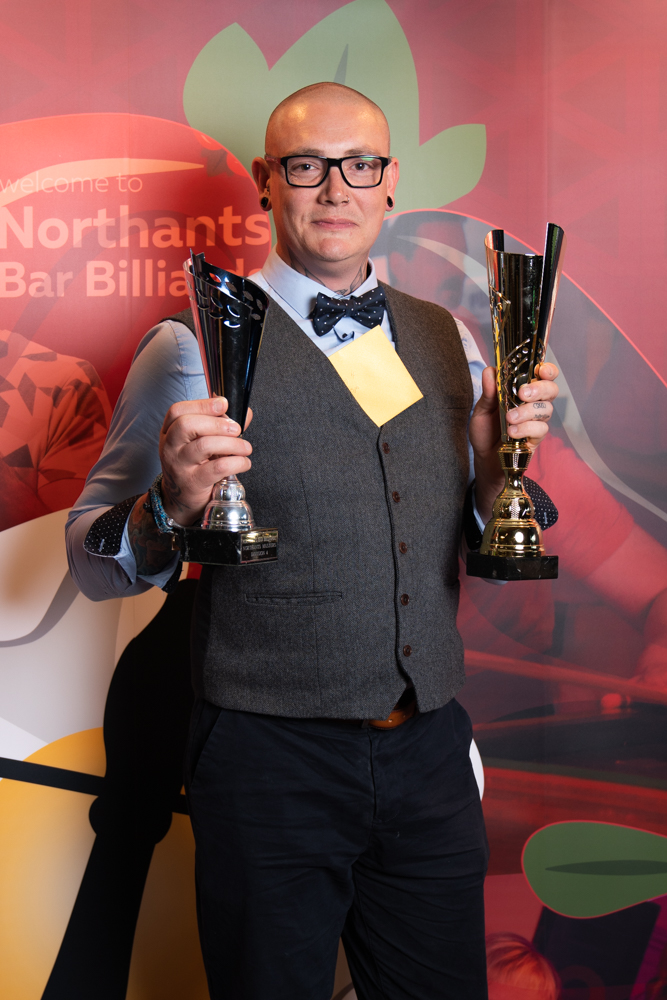 Competition Draws
The league competitions are progressing nicely! With a thirst-quenching cocktail of titles, ranking points and esteem available for competition winners it is no wonder our individual and pairs trophy winners are the envy of all league members. Check out the latest draws here: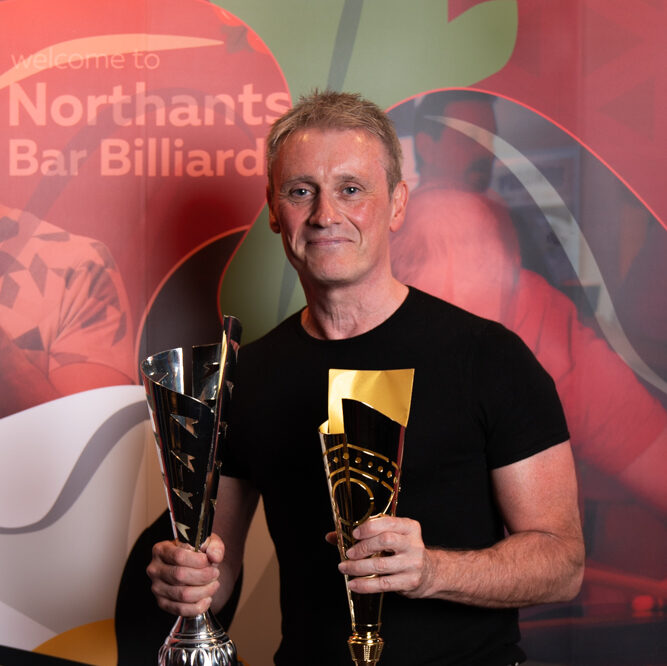 The 2022 Masters
We are thrilled to announce that one of the most popular competitions with players will be back on the calendar this year – The Masters.
Registration is now open and make sure you take get your entry in to get an early view of your qualification position. As the remaining games of the league season are completed you will see exactly how your performances impact your Masters Qualifying position.
Don't miss out on being part of this fantastic competition – ask any of the previous winners – it is a thrill to secure the title of Northants Master.
---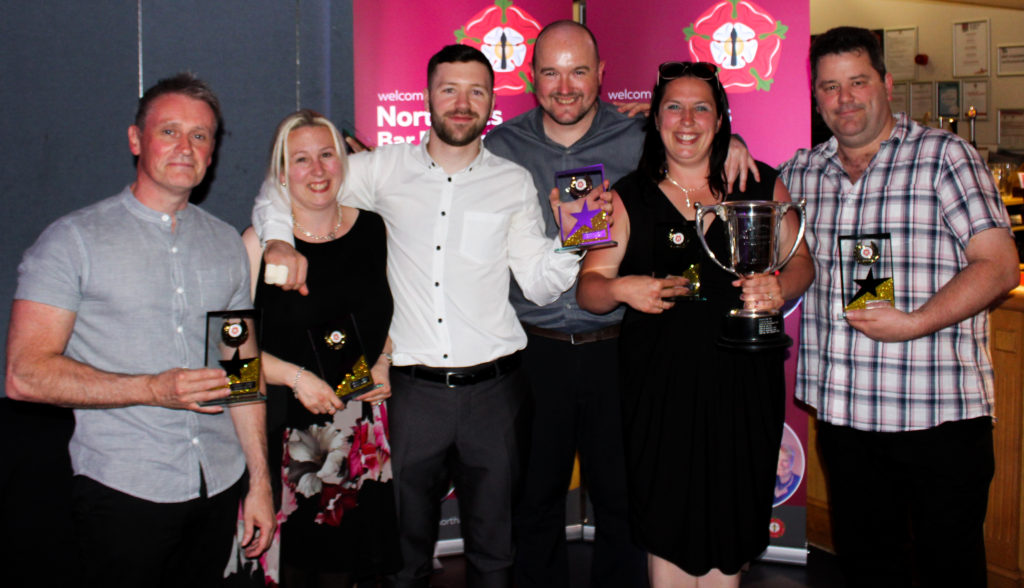 Recruitment Drive
There are a number of teams that are eager to bolster their numbers including
Division 1 Teams:

Storm (Headland, Northampton)
Division 2 Teams:

The Cock 'C' (The Cock, Northampton)
If you would like to join the league (or you know someone who would) then please contact us and we will hook you up!
Lotto Draw
The January draw for the League Lotto was conducted on the 4th January 2022 – the lucky winners were:
1st Prize – £50 – Number 76 – Mick Haynes
2nd Prize – £25 – Number 84 – Rob Scarrott
3rd Prize – £10 – Number 12 – Rob Burton
The 2021/22 Season is GO!!!
We are thrilled that after such a long and frustrating enforced break, we are officially back! The league season has kicked off and we have already seen some closely fought matches.
It is expected that in getting back into the regular league habit there will be a couple of bumps in the road and that teams will need to rearrange games or to utilise the '4-man Rule' – be assured the league will support all teams in ensuring that fixtures are fulfilled.
| Pos | Team | Played | Agg. Score | Points |
| --- | --- | --- | --- | --- |
| 1 | Rushden Cons | 10 | 222840 | 45.0 |
| 2 | The Cock 'A' | 11 | 149680 | 42.5 |
| 3 | Carlsberg Club 'A' | 9 | 223320 | 42.0 |
| 4 | The Red Lion 'A' | 12 | 161330 | 39.0 |
| 5 | Storm | 11 | 134370 | 30.0 |
| Pos | Team | Played | Agg. Score | Points |
| --- | --- | --- | --- | --- |
| 1 | Headlanders | 11 | 168530 | 42.0 |
| 2 | Carlsberg Cobblers | 10 | 103460 | 25.5 |
| 3 | The Cock 'C' | 11 | 93480 | 25.0 |
| 4 | Saints | 11 | 84700 | 14.0 |
| 5 | The Red Lion 'B' | 10 | 87420 | 13.0 |
---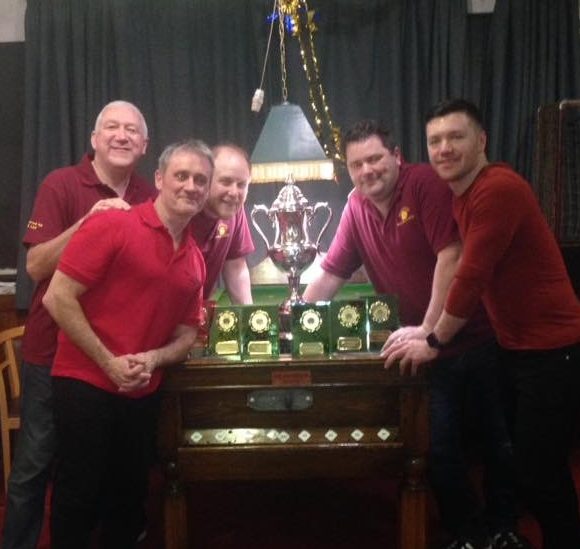 Inter Area Bar Billiards
Northants Bar Billiards has always been a proud member of the Inter Area Bar Billiards Association. For many years it has provided wonderful opportunities for our league players to compete and build friendships with those in other leagues in Wallingford, Oxford, High Wycombe, Reading and as far afield as Portsmouth.
Inter Area matches are both enjoyable and a fantastic opportunity to promote Bar Billiards and to represent our league.
We still need more of you to get involved by registering for the 2021/22 teams.
Click here to register now!
---
About Us
Over the last few years there has been a strong growth in appetite for traditional English Pubs and Clubs which can act as a community hub with facilities for people to meet, socialise and enjoy great times. Being a Bar Billiards host venue helps provide fantastic patron entertainment (even in the smallest of spaces) as well as a strong revenue stream.
Known for being the fastest growing and one of the friendliest environments to get involved in the traditional game of Bar Billiards. We provide an unrivalled blend of good natured competition, great venues with a highly social membership.
We have worked hard at developing a compelling offer for pubs and clubs who are looking to significantly increase revenues by including a traditional and good natured pastime to their weekly activities. With a minimum of thirty guaranteed match nights per season and completely free of charge table provision more and more venues consider Northants Bar Billiards the perfect partnership.
Our membership has grown by a massive 23% in the last three years and you can be part of this continuing story as we count down toward our 50th Anniversary year. We cater for a wide range of abilities, from newcomer to players who represent England at national level (and all those in between) to create the finest league anywhere in the country – why not find out what we can offer you!