Storm clears way to Summer League Crown
The Storm team managed the rare and remarkable feat of retaining their Summer League Crown.
With the final round of fixtures still to play, the Storm secured the title courtesy of a 3-1 away win at The Cock 'C'.
The form of the team has been outstanding throughout the summer and bodes well for the Winter League – upon which they can look with optimism.
However, they are short of manpower and so an additional playing member of the team would be a fantastic addition.
If you're interested in being part of a social, committed and high quality team do reach out via this site!

Well done Storm – Summer League Champions 2023.

Back to Back!
---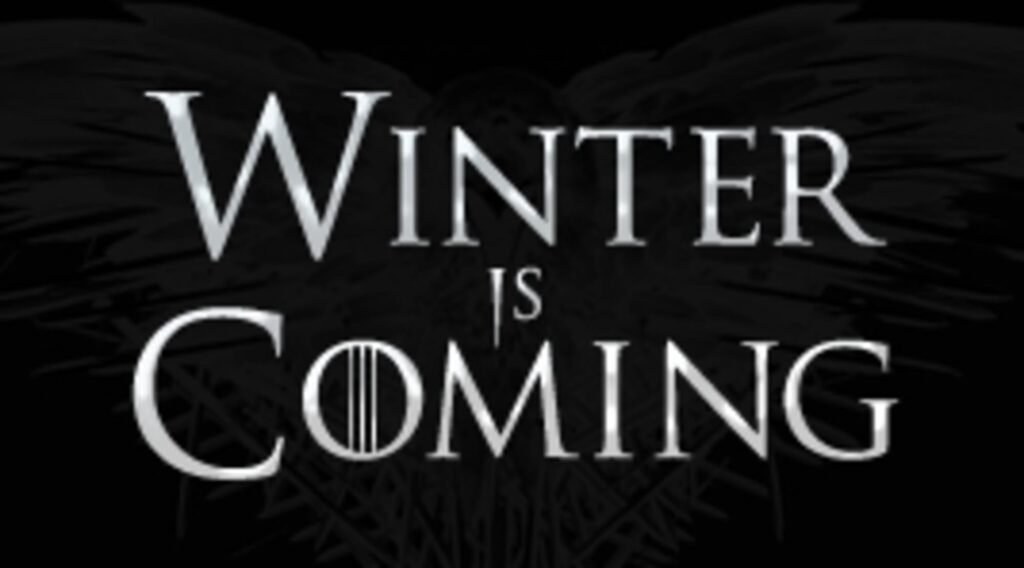 Register for the 2023/24 Winter League Season – here!
---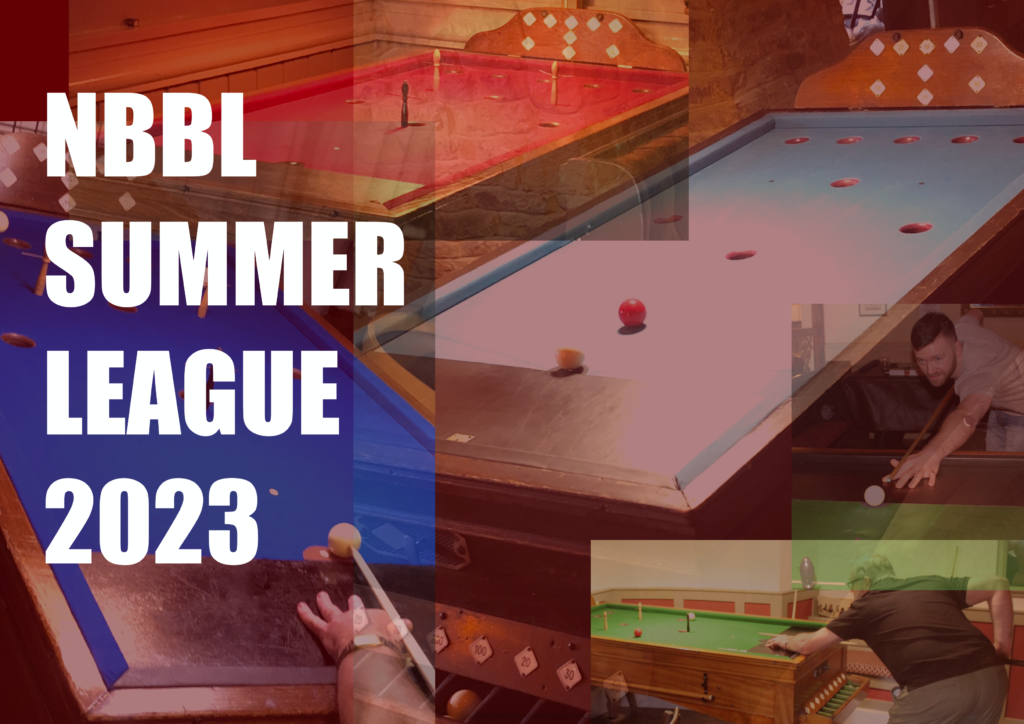 TEAMS ARE READY FOR SUMMER BAR BILLIARDS 2023
It's nearly time for the fun of this year's Summer League. Matches will commence on Monday 26th June and will consist of a round robin league to determine the winning team.
It is always a wonderfully social league with plenty of warm evening laughs along the way. It is a great starter for newcomers or beginners to the game and so we're thrilled to see some new faces this year.

BRING ON THE SUMMER!!
Northants Masters – Everything you need to know!
The Northants Masters is almost upon us – and we're about to enjoy the eighth edition of this fantastic event!

Once again we will be delivering fantastic prizes for Division winners as follows:

Each Division Winners will receive a fantastic trophy, £60 in Prize Money and the title of Northants Master 2023

Each Division Runner Up will receive a fantastic trophy and £30 in Prize Money

There are also High Break and Highest Aggregate score awards too!

The entry fee for this event has been reduced this year and stands at £10 per player. This will be collected on match night 1 by the nominated member in each division as follows:

Premier – Simon Coleman
Division 1 – Tony Britten
Division 2 – Mary Leeming
Division 3 – Gary Tipping
Division 4 – Karen Tipping

We wish every player the very best of fortunes in this year's competition – and we look forward to welcoming new Northants Masters to the impressive line up of champions!
Champions crowned ahead of season finale!
With yet another powerful league victory, their 17th in succession, Rushden Cons overcame their title rivals Carlsberg Club 'A' to claim the Division 1 crown once again. They join The Red Lion 'A' who were crowned Division 2 champions last week.

Rushden now go into the final league match of the season chasing and incredible 18th win to also gain an 'invincible' season. This outstanding team has truly been the class of the field this season, with consistent play they have dominated the Northants League. Even so, they have maintained their well earned reputation for being one of the most social, most welcoming and friendly teams to play against.

We are thrilled to congratulate Rushden Cons as champions for the 2022/23 Winter League season.

The Red Lion 'A' have bounced back from their shock relegation from Division 1 last season by claiming the Division 2 title ahead of stablemates The Red Lion 'B'.

Despite some indifferent form from key players and long absences of others, the welcome arrival of Stevie Oram helped to stable the ship and deliver vital points to the cause. In the end, with a match to spare, they claimed the title with an impressive away win against Ted's Headlanders.

Both teams thoroughly meriting their league champions status and both are a credit to the Northants League. We all offer you our most hearty congratulations!

We know that you'll enjoy your evening when you receive your well-deserved awards at Presentation Evening later this year!
Nick Faulkner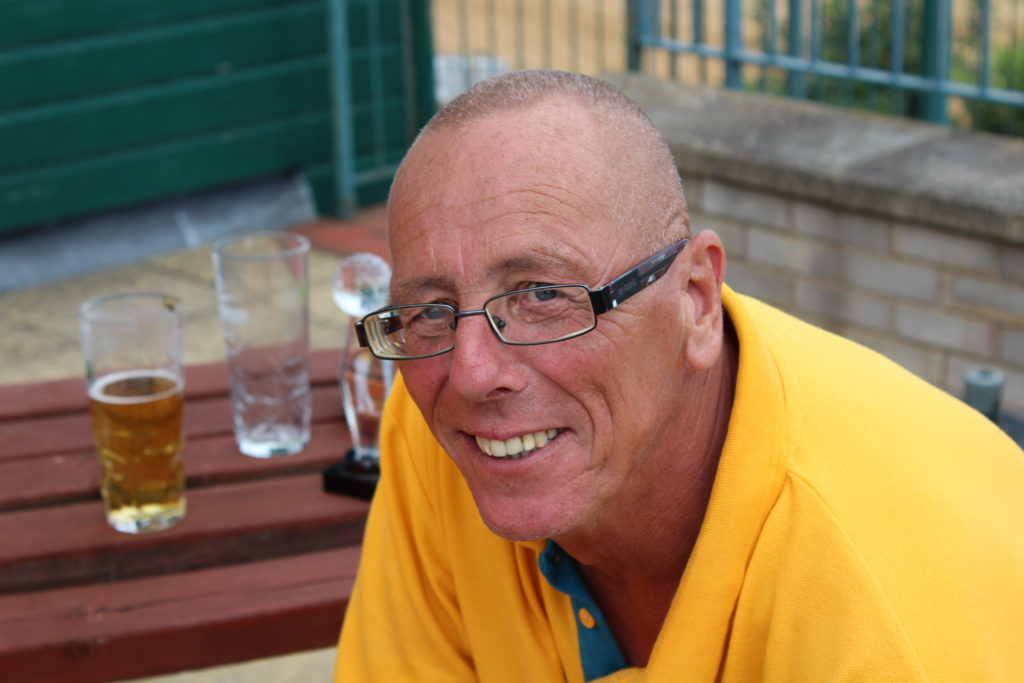 It is with great affection and fondness we remember Nick, who has sadly passed away after a lengthy period of illness. Nick was a great team mate, a passionate enthusiast of the game and a proud member of the league. His attendance at the Annual Golf Day was guaranteed and he was a key member of the Inter Area 'C' team.
None of us will forget the performance of his life in an Inter Area 'C' team match against Oxford which was live streamed via Facebook. He played such an outstanding match and earned his team a famous victory.
A wake is being held for friends to share memories and to raise a glass to Nick at The Headland, Northampton on Saturday 4th February. All are welcome.

Rest in peace, Nick. The league will miss you, but will always remember you.
---
AND WE'RE OFF!
Finally, the Winter League season kicks off this evening with some fantastic matches.

We are thrilled that we can offer wonderfully competitive, friendly, social and entertaining nights of Bar Billiards for league members – and we are always looking for new players who want to join the league or learn the game.

League results get posted on the league and team pages swiftly so stay tuned to see how your team gets on!
---
Red Lion Miss Out As Storm Thunder to Summer League Crown
As we start the final countdown to the Winter League – there was still the unfinished business of the Summer League final to settle. The Red Lion 'A' met Storm at The Cock in what was a tense but enjoyable evening.
One of the hallmarks of the summer league is the wonderful spirit in which matches are played – as well as the consistently close and competitive nature of the games themselves. The final was no different.
Played in the friendliest of spirit it was Matt who took the opening leg for Storm with a narrow win over Leigh. The lead was short-lived, however, as Red Lion captain, Dunc, took a convincing win over Dave to level things up.
As the third leg got closer, and the evening more tense, it was Kev who took an edgy one with Storm re-establishing their lead and needing only a drawn final leg to take the summer league title.
On to the pairs leg and it was Storm who managed to find another gear and Kev & Matt raced away to give their team a great win, a due reward for a fine summer league season as well as a real boost ahead of the gruelling Winter League.
Many congratulations to the Storm team from the entire league!

Well done and thank you to all teams for participating in this great summer of Bar Billiards!
---
Presentation Evening hailed as 'A Night To Remember'
Recently we celebrated our 50th Anniversary at another spectacular Presentation Evening hosted at the Old Northamptonians Club.
Our wonderful Social Secretary, Michelle Coleman, really pulled out all the stops with a wonderfully decorated venue and seamless organisation. Guests sat for a delicious meal and enjoyed the annual trophy and award presentations.
Big winners on the night were Rushden Cons and The Headlanders for their title wins and Stephen Coleman for his Individual Knockout triumph. Aidan Coe snapped up a number of trophies and awards including the Mary Leeming Award and the Player's Player of the Year award for Division 2. Chas Peel won the PPOTY for Division 1 after a truly outstanding season.
There were plenty of laughs throughout what was a wonderful, celebratory evening and we hope to post many of the fantastic images that were captured throughout the event on this website very soon.
We also took the opportunity to mark the passing of our founder member and Honorary President Ted Dunkley. We shared some of the most thoughtful comments and memories submitted by league members, and everyone was moved by the spontaneous standing ovation offered to Ted. It was a pleasure to be joined by Dawn, Jason and the family and we know it was lovely for them to see just how much Ted meant to the league and all its members.
Here's another look at our own tribute to Ted.
---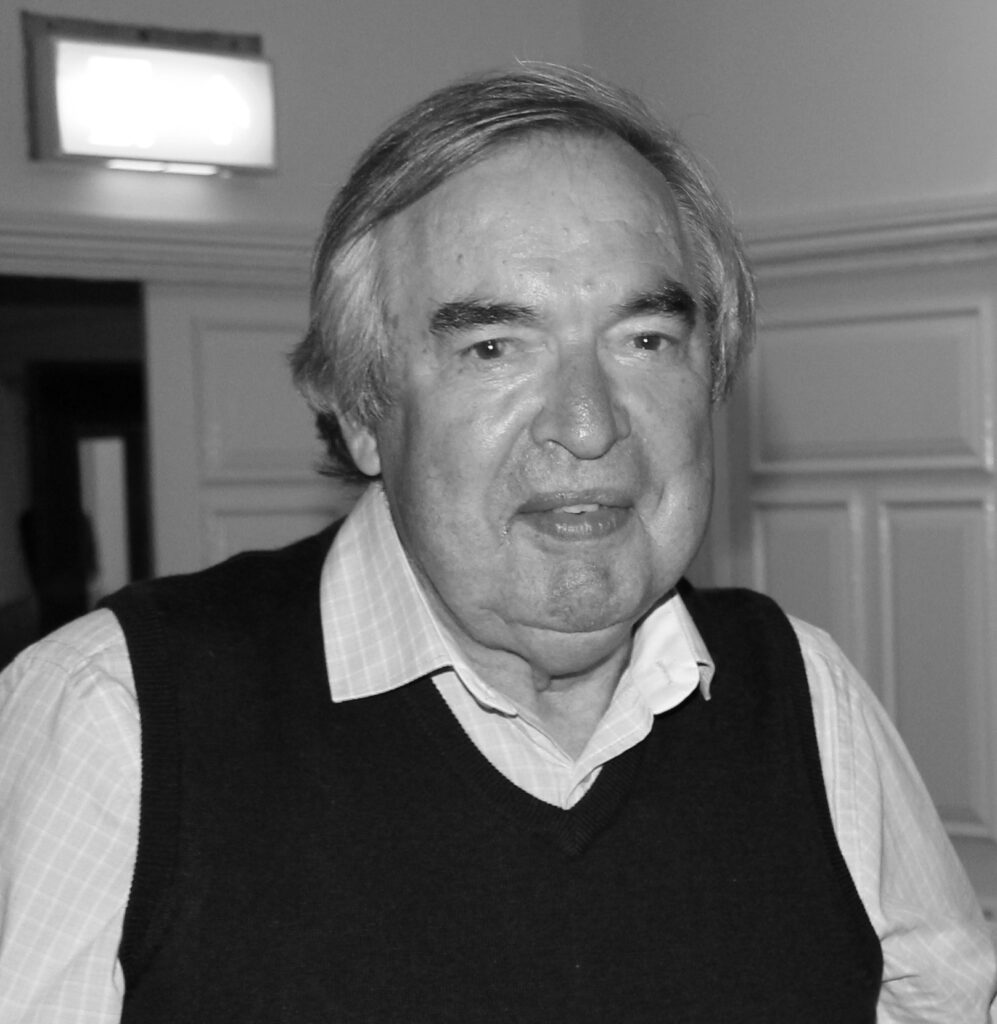 Ted Dunkley – Founder Member and Honorary President
It is with our utmost sadness that we mourn the passing of Ted Dunkley.
After an extended period of poor health we are greatly saddened to learn of the passing of Ted. We are truly devastated for Dawn and for their children and grandchildren. Ted was a hugely important, popular, respected and loved member of our league who has been sorely missed in recent times as a team mate, a leader and an advisor – but he will always be remembered with great affection and joy. It is a tragedy that he will be unable to celebrate the 50th Anniversary with us but we shall certainly have him at the forefront of our thoughts.
As a Founder Member of the Northants Bar Billiards League and then latterly the League President, Ted had Northants Bar Billiards to his very core. It is due to his commitment during some of the toughest times that we have a league to enjoy today – we have long recognised the huge debt of thanks due to him. We appreciate fully the contribution Ted made and we look forward to paying a most fitting tribute.
Of course we understand that this devastating news will hit us all very hard and we know that the entire league membership will remember Ted, the many matches that were played, the laughs that were shared and the stories that he told – we sincerely hope that you will take a moment before your next match to remember Ted and raise a glass to his wonderful memory.
Thank you Ted – may you rest in peace.
---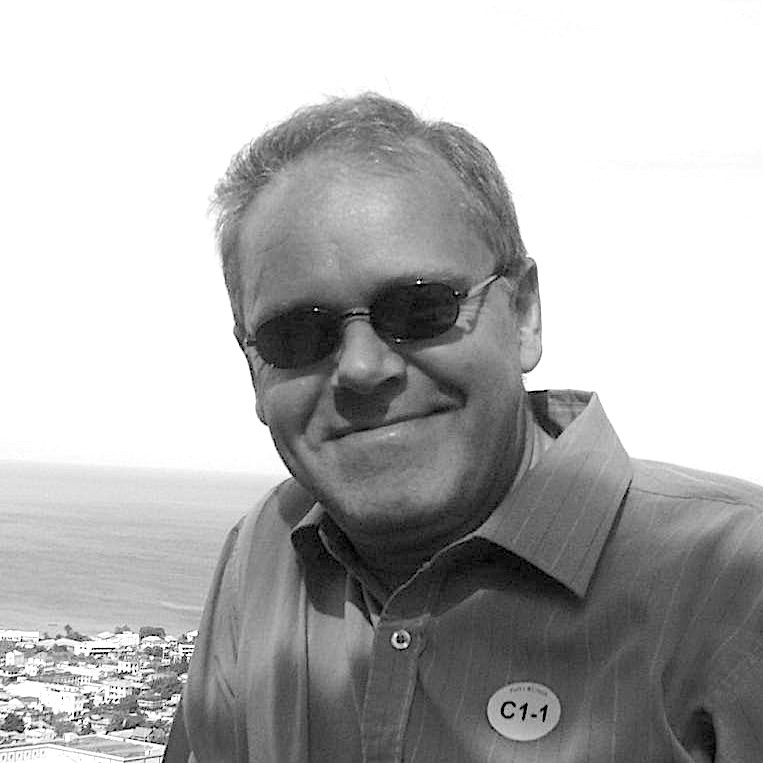 Peter Farrelly
Once more we must sadly share the news of the passing of another important member of the Northants Bar Billiards League story.
Pete was a highly gifted player, organiser and record keeper – he diligently sought to record and safeguard the Northants Bar Billiards League whilst achieving considerable success on the national stage.
Pete made an outstanding contribution to our league and will be remembered with great fondness and gratitude for all he brought to his teams, his many friends and to the league as a whole. He was always keen to help players improve and taught many of the finest players we have the key elements of the game which still underpins their success today.
We are grateful for his lasting impact on our league and will always remember him.
Rest in peace, Pete.
---
Rushden emphatically win title in anniversary season
It seems fitting somehow that in our 50th year one of the longest serving teams in the league have landed the Division 1 crown. Rushden Cons have been the mainstay of our league for some time and are always a popular team to visit and to host. Playing at a consistently high level has not always brought the rewards they deserve, but this season every member of the team played a vital role in a fantastic success.
Chas Peel has won more league games this season than any other player and Damian Coates the second highest number of league legs. Captain Andy Chambers led his team superbly and in a thrilling climax to the season Jim Smith got the ball rolling with an outstanding performance in a vital first leg.
The pressure built in leg two and a rare mistake from Jase Neal allowed Andy an opportunity he duly converted. Wins followed for Stew Greenaway, Damian Coates – with a very impressive display – and Chas Peel completed the rout.
As ever, the Carlsberg team were gracious in their defeat and acknowledged the highly deserved success of their great rivals – a testament to the spirit that makes the Northants League both unique and the finest in the country. We are sure Simon Coleman and his team will be back stronger next season – but for now, the entire league congratulates the new Division 1 League Champions – Rushden Cons reign supreme!
| Pos | Team | Played | Agg. Score | Points |
| --- | --- | --- | --- | --- |
| 1 | Rushden Cons | 18 | 439870 | 85.0 |
| 2 | Carlsberg Club 'A' | 18 | 448270 | 78.0 |
| 3 | The Cock 'A' | 18 | 261870 | 66.5 |
| 4 | Storm | 18 | 268840 | 60.0 |
| 5 | The Red Lion 'A' | 18 | 242250 | 57.0 |
Headlanders – The 2021/22 Division 2 CHAMPIONS!!
What a truly outstanding season the Headlanders team have put together. With some remarkable results, particularly against Division 1 sides, and a level of consistency that has been unmatched in recent years by this team, they have won the Division 2 title in style and more than proven their credentials as a Division 1 team for next year!
Many congratulations to Martin, Aidan, Mick, Nicole, Richard and Roger – a fantastic achievement.
| Pos | Team | Played | Agg. Score | Points |
| --- | --- | --- | --- | --- |
| 1 | Headlanders | 18 | 269910 | 64.0 |
| 2 | The Cock 'C' | 18 | 160230 | 40.0 |
| 3 | Carlsberg Cobblers | 18 | 184710 | 33.5 |
| 4 | The Red Lion 'B' | 18 | 153410 | 32.0 |
| 5 | Saints | 18 | 133190 | 24.0 |
---
About Us
Over the last few years there has been a strong growth in appetite for traditional English Pubs and Clubs which can act as a community hub with facilities for people to meet, socialise and enjoy great times. Being a Bar Billiards host venue helps provide fantastic patron entertainment (even in the smallest of spaces) as well as a strong revenue stream.
Known for being the fastest growing and one of the friendliest environments to get involved in the traditional game of Bar Billiards. We provide an unrivalled blend of good natured competition, great venues with a highly social membership.
We have worked hard at developing a compelling offer for pubs and clubs who are looking to significantly increase revenues by including a traditional and good natured pastime to their weekly activities. With a minimum of thirty guaranteed match nights per season and completely free of charge table provision more and more venues consider Northants Bar Billiards the perfect partnership.
Our membership has grown by a massive 23% in the last five years and you can be part of this continuing story as we celebrate our 50th Anniversary year. We cater for a wide range of abilities, from newcomer to players who represent England at national level (and all those in between) to create the finest league anywhere in the country – why not find out what we can offer you!