scarrott does it again!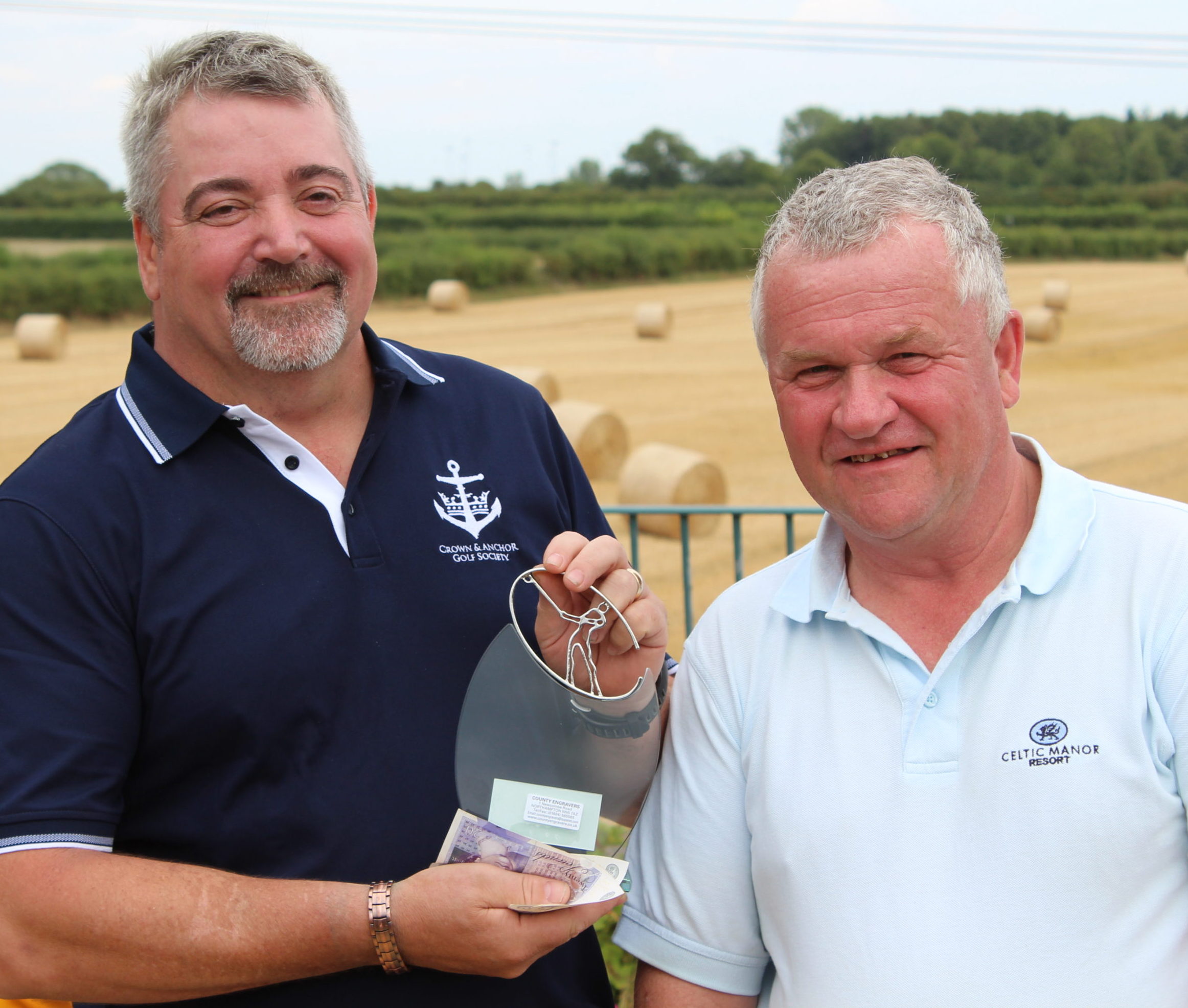 In what was yet another thrilling and enjoyable event, Rob Scarrott proved too good as he regained the Northants Bar Billiards Golf title after a four year drought.
As the sun beamed down and the heat baked a glorious Oundle Golf Club course the players were eased into the event with wonderful hospitality from Gem and the Oundle GC team. Team tactics were being discussed over a hearty breakfast. Injuries and limitations were rolled out like a well worn carpet. Everyone was focused, however. Everyone wanted it.
Onto the practice area where the competitors were starting to eye up each other's swings, looking for chinks in the armour. With good humour and the odd jibe, everyone was eagerly finding their place, getting loose and looking forward to a positive, enjoyable and highly competitive event.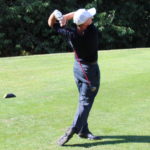 As the teams moved forward to the first tee, each deep in their own thoughts about getting a good one away and not letting their team mates down, the players were ready to go and the majority got away well.
Highs and lows followed. The frustrations of duffed shots, the tenacity of carrying on despite the adversity of missed putts and the camaraderie of willing team mates, and yet opponents, to success. Dunc played the greens like the table of The Cock 'C' with countless balls whipping out and into trouble. Mark signalled his intent for the Bar Billiards season with a thrilling par on the course's hardest hole. Tony struggled on the outward nine but fought back well in the second half to avoid the wooden spoon. Meanwhile, Nick was playing some fantastic golf and Rob was a picture of serenity. In complete control of his game.
Eventually, we all met in the clubhouse to find out the results. Last year's winner Mick Haynes just fell short but did lead his crew to team success. John Tyson, who hits the ball a mile, played well and finished on the podium which is a fine achievement in his first event. He'll be back and looking for glory next year – that's for sure!
But it was Rob that deserved all the plaudits – a fine effort from a fine player. Clearly deserving of his win by what ended up being a comfortable margin. Rob's prize is a fine trophy, a useful pocketful of cash and the title of Northants Bar Billiards Golf Champion for 2018. Next year he gets to select the course – it will be hard for him to choose anything other than the setting for this great success.
Northants Bar Billiards was the other winner – a great event with growing support has led to a fine return for the league with a useful financial bonus to be added to the coffers.
Thanks to all who entered – congratulations Rob and here's to next year!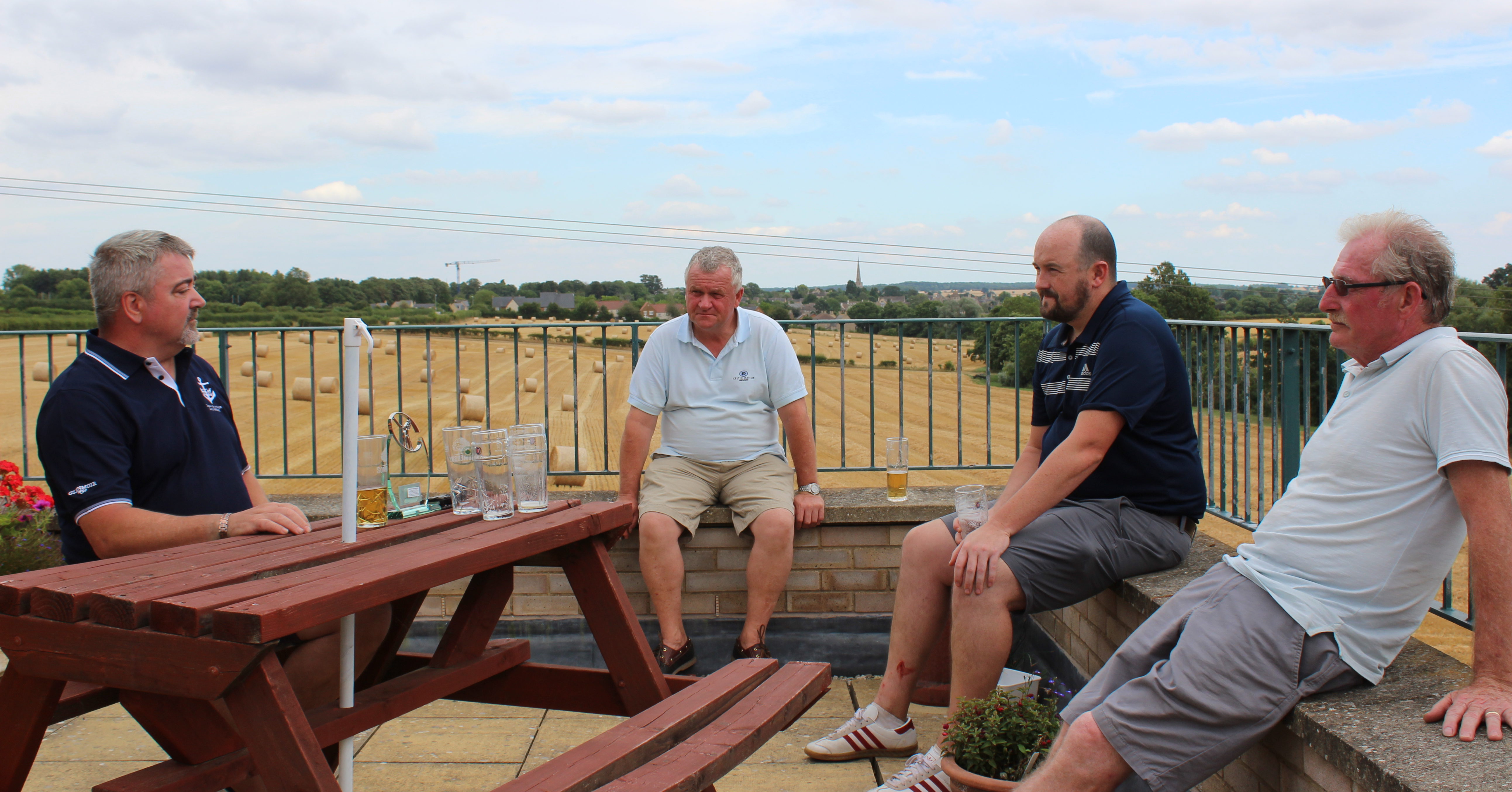 Final scores
Final Standings
Team
Name
Handicap
Score
Team Score
Prize
Winner
4
Rob Scarrott
18
38 points
74 points
Title, Trophy and £40 Prize Money
Runner Up
2
Nick Faulkner
26
33 points
77 points

Trophy and £20 Prize Money

Team Winner Cash Prize (£10)

3rd
4
John Tyson
16
32 points
74 points
J4th
2
Mick Haynes
12
31 points
77 points
Team Winner Cash Prize (£10)
J4th
3
Dunc Harris
18
31 points
76 points
Nearest The Pin Prize
J6th
1
Andy Burrows
28
30 points
64 points
J6th 
3
Lorin Clough
21
30 points
76 points
J6th
2
Dave Evans
18
30 points
77 points
Team Winner Cash Prize (£10)
9th
3
Richard Binley
17
28 points
76 points
10th
1
Mark Cullen
28
21 points
64 points
11th 
3
Tom McCauley
22
20 points
76 points
Longest Drive Prize
12th
1
Jason Dunkley
28
18 points
64 points
13th
4
Tony Britten
28
11 points
74 points
14th
4
Jim Thomson
28
10 points
74 points