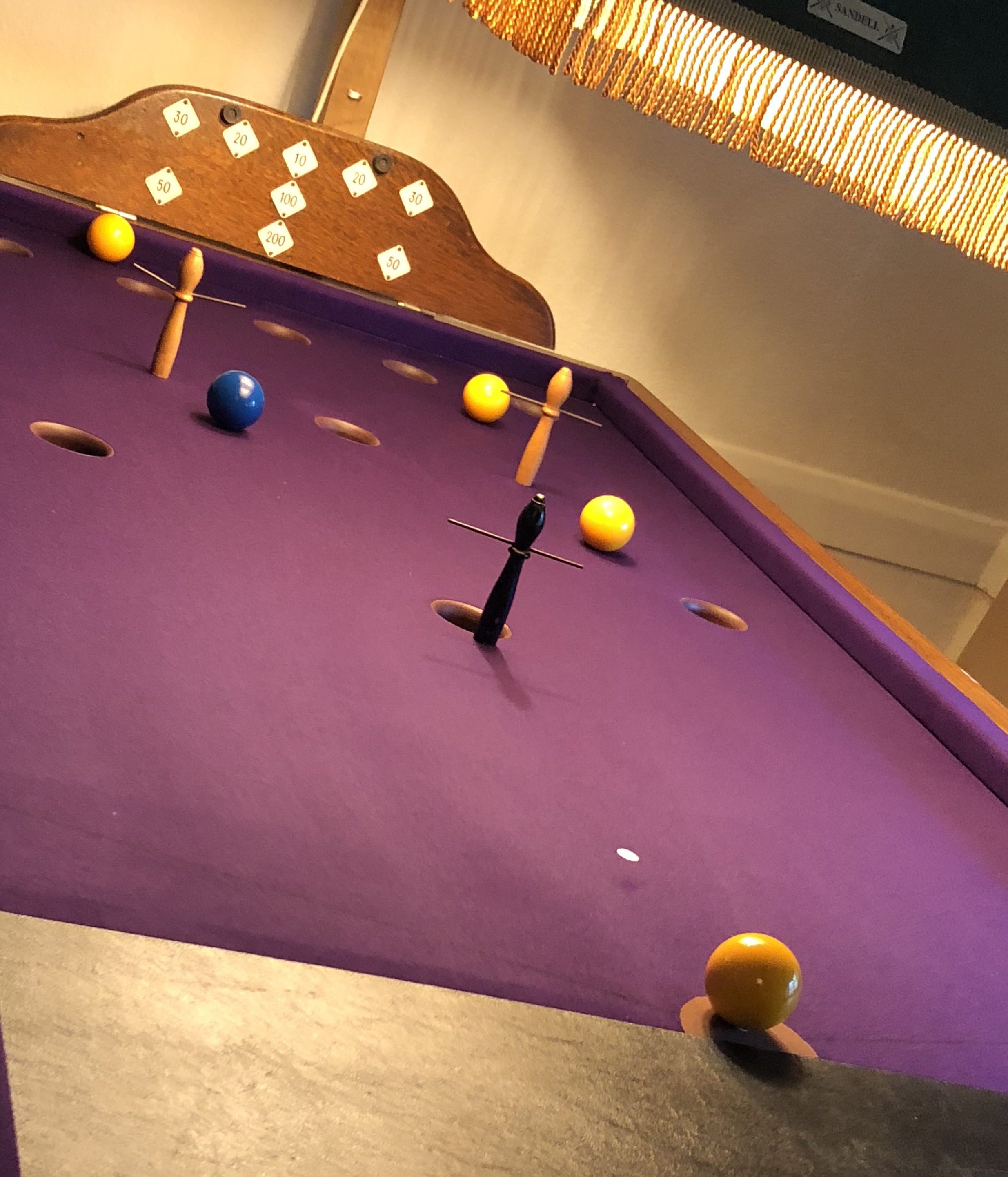 The red lion 'a'
2018 Summer League Champions!
Wow! What a finish!!
It really could not have been closer – with both Red Lion teams going into their head to head encounter with a chance to land the Summer League crown. The A's needed two legs only and the B's needed to use their three breaks as the 'away' team and win another against the head.
It was the B's that got the fast start as Lorin & Andy won the first two legs and the pressure was clearly building on the A team – Jel and Leigh were the victims for the A's. Two legs seemed like a difficult target until Dunc secured one of them with a convincing victory over Norm in the third.
On to the pairs and Norm played an outstanding leg to ease the B's to the 4th leg powering in about 8,000 points along the way.
And so it came to a decider – the atmosphere had increased in intensity throughout the match and now, with both teams within sight of the title after what has been a long Summer League, it had reached fever pitch.
Andy could not have started better as he cruised to an opening 3.5k+ break which left Leigh with much to do in response. The pressure was starting to tell and all players found adding further points quite difficult – although it was Leigh and Jel who were able to continually narrow the score.
With only a minute remaining, and a 620 deficit, Leigh got to the table and with tenacity got the break back. He cancelled out the deficit and created a 10 point lead before inexplicably failing to pot on the next shot after the bar had dropped. Lorin was left with a tricky ball behind the left hand white peg which he had to move to score. He was caught in two minds whether to go straight at it with a very fine contact or risk coming off the cushion. He opted to go straight at it but just clipped the white peg on the way past and although for a fraction of a second it looked like it would stay up, it fell and handed a final opportunity to Jel to secure the title.
He duly delivered with several good shots to lead by 220 with the final ball remaining. Queue the celebrations!!
A superb night with a sporting yet competitive atmosphere between the two teams and a great night for The Red Lion.
Many congratulations to Dunc, Martyn, Leigh & Jel – Summer League 2018 Champions!!
Thank you to all teams who participated and contributed to the truly memorable Summer of 2018!
Final Standings
| | | | | | | | | |
| --- | --- | --- | --- | --- | --- | --- | --- | --- |
| Team | Played | Won | Loss | Drawn | For | Against | Aggregate | Points |
| The Red Lion 'A' | 16 | 12 | 4 | 0 | 48 | 32 | 274,670 | 60 |
| The Red Lion 'B' | 16 | 11 | 5 | 0 | 49 | 31 | 335,020 | 60 |
| Ladies Rule@The Cardigan | 16 | 10 | 6 | 0 | 43 | 37 | 272,290 | 53 |
| C&A Saints | 16 | 8 | 7 | 1 | 44 | 36 | 160,220 | 52 |
| The Cock 'A' | 16 | 8 | 8 | 0 | 40 | 40 | 196,100 | 48 |
| Headlanders | 16 | 7 | 9 | 0 | 41 | 39 | 217,510 | 48 |
| The Cock 'B' | 16 | 8 | 8 | 0 | 37 | 43 | 154,180 | 45 |
| St Jimmy's | 16 | 5 | 11 | 0 | 29.5 | 50.5 | 158,450 | 34.5 |
| The Cock 'C' | 16 | 2 | 13 | 1 | 28.5 | 51.5 | 165,020 | 30.5 |